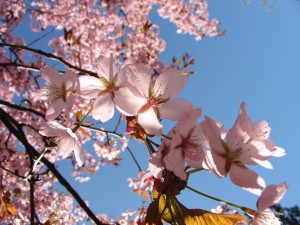 It's spring, right? And you want to know what's in season in Ontario now.
Veggies:
Beets, cabbage, carrots, greenhouse cucumbers, greenhouse lettuce, mushrooms, onions, parsnips*, greenhouse peppers, rutabaga, sprouts, sweet potatoes and greenhouse tomatoes.
Fruits:
Apples and rhubarb.
According to Foodland Ontario, the above foods are "scheduled" for April. But with the slow spring we have this year, it might be better to expect them to arrive closer to May. All the same, it's almost May so keep an eye out!
*Not a parsnip fan? Try this recipe given to me by my old CSA, La ferme de Bullion, in Québec. It's surprising how eating a good-for-you, local food prepared in a new way can make you feel like a super star.
Parsnip Pancakes
4 cups parsnip peeled and cubed
2 eggs slightly beaten
1 onion finely chopped
1 tsp salt
1 tsp oil
1/2 cup finely chopped walnuts
1 tsp dried tarragon
2 cups breadcrumbs
Steam parsnips until tender (10-15 mins). Sauté onion in oil, add tarragon.
Mash parsnips; add onion, egg, salt and nuts and mix well. Form into 12 patties.
Coat with breadcrumbs. Bake at 350F for 20 minutes.
Mmm mm.
(Ontario garlic might make a good addition too.)
Leave a Response