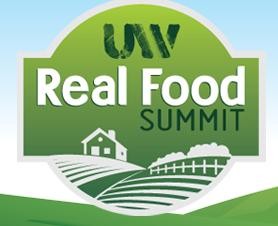 Jeffrey Smith, Executive Director of the Institute for Responsible Technology and author of Seeds of Deception, will be speaking about the latest on GMOs in a FREE ONLINE presentation during the Real Food Summit on July 9th.
The Real Food Summit is a 10-day online conference, sponsored by Underground Wellness, consisting of 27 presentations from real food experts including farmers, doctors, nutritionists, researchers, authors, and bloggers. Some of the experts include: Jeffrey Smith, Joel Salatin (Food Inc.), Chris Kresser, Paul Chek, Mark McAfee, Chris Masterjohn, and more.
I don't have much more info than this, but it's free and online, and I know I want to hear Jeffrey Smith.
Leave a Response