I've been waiting for this! Jeffery Smith's new documentary film Genetic Roulette – The gamble of Our Lives is now out and available on DVD.
Pass it on!
Here's the trailer:
(If trailer doesn't load, refresh screen. It's not displaying immediately for some reason.)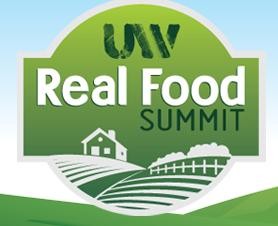 Jeffrey Smith, Executive Director of the Institute for Responsible Technology and author of Seeds of Deception, will be speaking about the latest on GMOs in a FREE ONLINE presentation during the Real Food Summit on July 9th.
The Real Food Summit is a 10-day online conference, sponsored by Underground Wellness, consisting of 27 presentations from real food experts including farmers, doctors, nutritionists, researchers, authors, and bloggers. Some of the experts include: Jeffrey Smith, Joel Salatin (Food Inc.), Chris Kresser, Paul Chek, Mark McAfee, Chris Masterjohn, and more.
I don't have much more info than this, but it's free and online, and I know I want to hear Jeffrey Smith.